Bail set at $15,000 for Portage man accused in death of neighbor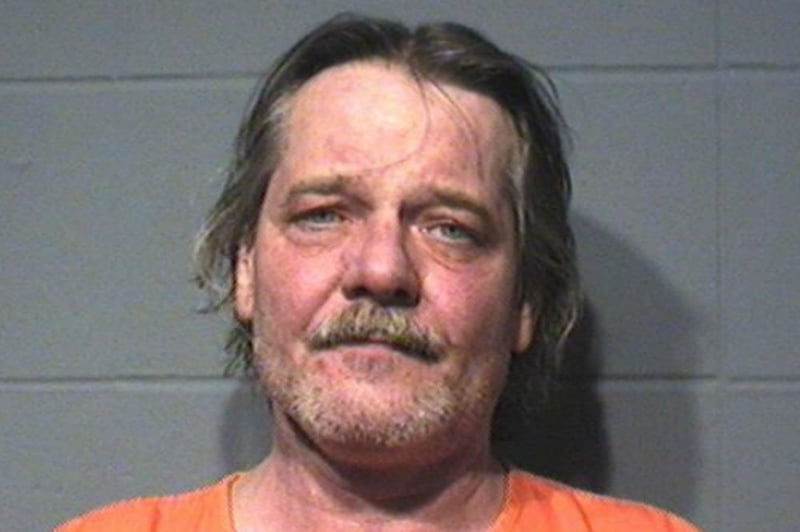 A Portage man was charged with second-degree reckless homicide during a court hearing today in connection with the death of his neighbor.
Victor B. Reynolds, 54, died following a scuffle with Calvin C. Eldridge, 49, according to the Portage Police Department.
Eldridge, 49, also was charged today with recklessly endangering safety and faces a $15,000 bail.
Eldridge's attorney argued in court that Eldridge has no criminal history and has a claim to self defense.
The Portage Police Department says its officers were called to a home in the 2800 block of Village Road about 5 p.m. Monday, May 7, 2018. Police say the two men got into a fight and one of them was shot.
The men live in the same building and have have a history of disputes, according to Portage police.
A teenage neighbor recorded the confrontation on her cell phone, and provided it to 27 News.
The men are heard arguing for approximately a minute, with a woman who may be Eldridge's wife also shouting during the confrontation. A gun shot is then heard, as is the teenager's reaction. "He has a gun," she says from her position behind her family's apartment door. "He just shot him, he just shot him."
"Victor never had a weapon," neighbor Heidi Cervantes says. "I don't think he knew what was coming."
Police Lieutenant Daniel Garrigan says Eldridge had armed himself. Garrigan says Eldridge has a state-issued, concealed carry permit.
Garrigan says Reynolds was shot in the lower leg, and was able to talk to responding officers. Garrigan says both Reynolds and Garrigan had other injuries from the fight. The specific cause of Reynolds' death has not been released.A woman who may have been Eldridge's wife can be heard on the teen neighbor's recording immediately after the gun shot is fired. "He defended himself," the woman says.
Prior to Reynolds' condition developing into a life-threatening situation, Garrigan says authorities planned to recommend a charge of substantial battery against him. Eldridge is claiming self defense, and police say the recklessly endangering safety charge is most appropriate, although district attorney will make the final decision on any charges.Police officials say the men have fought in the past over issues such as the playing of loud music, and the slamming of doors.
"This was a situation that started over something foolish and just escalated out of control," Garrigan says.
For more go to WKOW: http://www.wkow.com/story/38186095/2018/05/14/police-man-seriously-hurt-after-fight-leads-to-shooting-in-portage
Photos: WKOW