Last Resort? DNR Spends Nearly $2 Million On Training, Conferences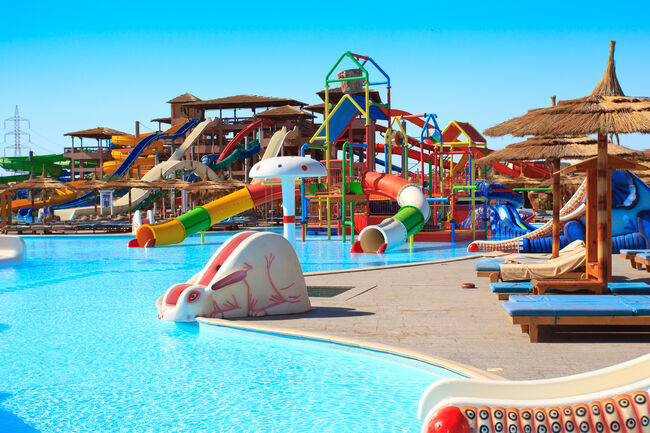 Wisconsin Dells' Chula Vista Resort bills itself as the "most complete family resort in the Dells."
This wet and wild family fun zone includes 200,000 square feet of waterparks, a "world-class spa," and the historic and scenic Cold Water Canyon Golf Course.
Something for everyone - including the Wisconsin Department of Natural Resources.
Chula Vista, it seems, is one of the DNR's favorite destinations for conferences and sundry training sessions. Over the past year, the agency has spent at least $30,000 on conference space and hotel rooms at the resort, according to a MacIver News Service review of expenditures.
The DNR undoubtedly was drawn to Chula Vista's "200,000 square feet of flexible convention and meeting space," but there's no doubt the agency has a thing for waterpark resorts.
According to billing statements, the DNR over the past year has spent north of $70,000 on conferences and training sessions at some of Wisconsin's most popular resort destinations.
In all, the agency recorded nearly $1.9 million on travel/hotel expenditures associated with conference and training in the current biennium, between July 1, 2016 and June 1, 2017, according to information provided to MacIver News Service through an open records request. The final expenditures on the complete two-year budget term won't be filed until after June 30, the end of the biennium.
For one legislator and vocal critic of the Department of Natural Resources, that's simply too much.
"To me, it's excessive for one agency to spend that much on training, particularly I think when a significant amount of expense is related to hotel room rentals," said state Rep. Adam Jarchow, R-Balsam Lake.
In fiscal year 2016, the DNR spent $869,497 on costs associated with in-state conferences and training, and $154,036 on like out-of-state expenditures.
So far in the current fiscal year the agency has spent $678,272 on in-state conference and training activities and $193,184 on out-of-state events.
Photo: Getty Images
Read more of this story at the MacIver Institute: Matt Kittle
Matt Kittle is a fill-in host for WIBA and WISN who is an investigative journalist for the MacIver Insititute
Read more