1 Closed-Door Meeting On Controversial Booze Regs, 2 Very Different Stories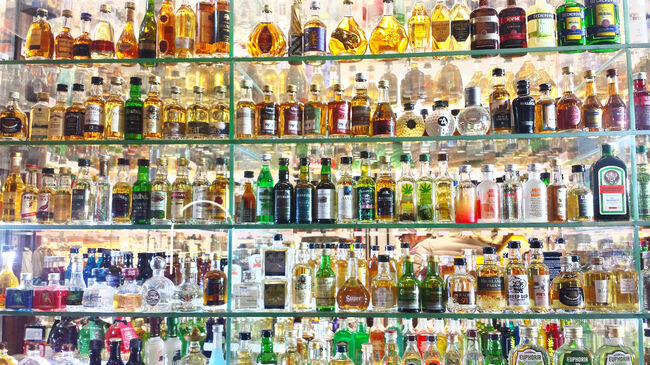 By M.D. Kittle and Bill Osmulski
A high-profile meeting last Thursday attended by many - but not all - of the stakeholders affected by proposed changes to the system regulating Wisconsin's alcoholic beverage industry ended with very different accounts of what transpired and more questions than answers, multiple sources tell MacIver News Service.
Attendees agreed to return to the table as soon as next week for further discussions.
There is a push by the state's alcohol distributors and the Wisconsin Tavern League to tweak the current three-tier regulatory system of the production, distribution and sale of alcohol by creating an Office of Alcohol Beverages Enforcement, appoint a new 'alcohol czar' and hire an additional six enforcement officers with more authority to crack down on violations.
State Rep. Rob Swearingen (R-Rhinelander) said he organized the meeting "to address the misinformation in the media," about the draft proposal.
"It was a working document," Swearingen said, adding that one of the top priorities for the meeting was to explain the proposal's implications to the various stakeholders.
Swearingen owns a restaurant and is a member and former president of the Tavern League.
According to Swearingen, the list of attendees included representatives from the newly formed Wisconsin Craft Beverage Coalition: the Wisconsin Brewers Guild, the Wisconsin Distillers Guild, and wineries; lobbyists Eric J. Peterson and Scott Stenger; and Reps. Rob Brooks (R-Saukville), Shannon Zimmerman (R-River Falls), Rep. Dale Kooyenga (R-Brookfield) Swearingen, Rep. John Nygren (R-Marinette) and Assembly Speaker Robin Vos, R-Rochester.
"Once people from the wine and beer wholesalers explained the proposal, the group almost came together for the most part," Swearingen said.
Others who attended had a different assessment of the meeting.
Brian Samons, president of the Wisconsin Distillers Guild, said the proposed changes to an incredibly complicated body of laws and codes are moving too fast. And too many stakeholders are being left out of the discussion, he said.
"There's no need to rush, if we're talking about making good policy, and I hope we are," Samons said. "We're not against enforcement of the rules and rules that make sense, good public policy. The problem is when it's neither clear or good policy."
The big concern is that the crafters of the "drafting instructions" will try to sneak the changes into the budget through a "999 motion," or concluding wrap-up motion that dodges public scrutiny.
Read more of this story at the MacIver Institute: Photo: Getty Images

Matt Kittle
Matt Kittle is a fill-in host for WIBA and WISN who is an investigative journalist for the MacIver Insititute
Read more