Kooyenga: 'Wealth Tax' Hits Middle Class, Too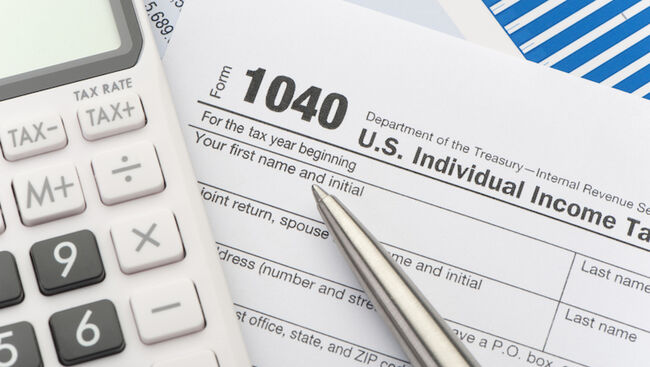 They call it the "wealth tax," but Wisconsin's alternative minimum tax is ensnaring more middle-income earners.
And state Rep. Dale Kooyenga (R-Brookfield) is on a crusade to kill what's left of the AMT.
"I've been working on this for seven years, and so now is the time to get rid of this tax," Kooyenga, a member of the Legislature's Joint Committee on Finance and the celebrated "CPA Caucus" told MacIver News Service this week.
Kooyenga believes "the future is now," but it appears a few Republican senators want to hold onto the approximately $6.7 million per year the alternative minimum tax still sweeps up.
As noted by Kooyenga and Sen. Howard Marklein (R-Spring Green) in their 2015 column, "Wisconsin's Tax Code: The Good, The Bad, & The Ugly," Wisconsin remains one of just six states with the tax system. Those states include some of the most notorious tax-and-spenders, such as California and Connecticut.
The AMT, a kind of second income tax, adds normally tax-free money back into an individual's adjusted gross income. The tax uses a different set of rules than the standard income tax to calculate taxable income after allowable deductions. Some things can be deducted under AMT, but some things can't. In fact, its purpose and pursuit is to make sure "certain taxpayers" don't use tax incentives to escape the state income tax.
Taxpayers affected by the AMT "pay the higher of either their tax calculated under regular income tax rules or their tax calculated under the alternative minimum tax rules," the Tax Policy Center states on its website.
While the majority of AMT payers post higher gross earnings, the law is spreading its taxing talons into the incomes of retired teachers, the elderly, and those hit with high medical costs.
The Tax Policy Center has described the AMT as "the epitome of pointless complexity."
Read more at The MacIver Institute
Photo: Getty Images Matt Kittle
Matt Kittle is a fill-in host for WIBA and WISN who is an investigative journalist for the MacIver Insititute
Read more