Couple Sells Home, Cashes Out 401(k) To Cover Obamacare Bill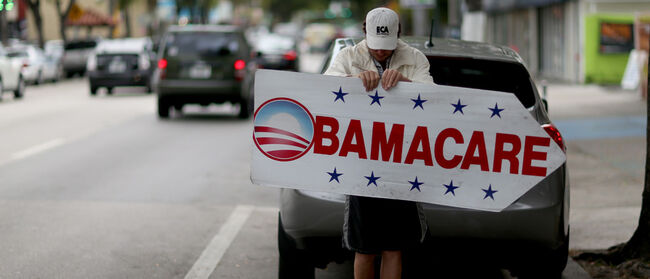 Shari and Vern Colby experienced first-hand the broken health care law that is Obamacare, according to U.S. Sen. Ron Johnson.
The River Falls couple sold their home after finding out from the IRS that they owed thousands of dollars to Uncle Sam thanks to the Affordable Care Act, commonly known as Obamacare.
"Shari and Vern Colby are literally the quintessential example of the forgotten men and women within this health care system," Johnson (R-Oshkosh) told MacIver News Service in a recent interview on NewsTalk 1130 WISN.
Vern works 60-hour-plus weeks, while his wife puts in 35 hours weekly at a florist shop. They signed up for Obamacare in 2014, assured by a Healthcare.gov representative that they would qualify for promised federal subsidies. The Colbys paid their premiums and ultimately submitted their check stubs to make sure they qualified for the subsidies they had received.
When they filed their tax return in March 2015, the IRS followed up with the bad news. The Colbys had to pay back the $7,000 they had received in subsidies to cover their expensive Obamacare premiums "because they made a little too much money," Johnson said. The couple's combined income was $59,000, according to Shari Colby.
"It was just due to the IRS. We had talked about doing late payments, but you have to pay the money. It's the IRS," she said.
"So they had to pretty well deplete their 401(k), plus they had to sell the house they had intended to live the rest of their lives in because they didn't want to lose it in foreclosure," Johnson added.
A review of Pierce County real estate records shows the couple sold the home that Shari designed, their "forever home" that the Colbys have resided in for 26 of the 28 years they've been married.
Shari reached out to Johnson late last month, just as the Senate was taking up the so-called "skinny repeal" of Obamacare - legislation that went down in flames.
"Shari and Vern...have been so drastically harmed and damaged by Obamacare," Johnson said. "They're working hard, making a little too much money, but they simply can't afford these premiums that have doubled and tripled, and it cost them their 401(k) and their house."
Photo: Getty Images
Read the full story at the MacIver Institute Matt Kittle
Matt Kittle is a fill-in host for WIBA and WISN who is an investigative journalist for the MacIver Insititute
Read more