Walker Gives DPI's Education Improvement Plan An F, Asks Evers To Resubmit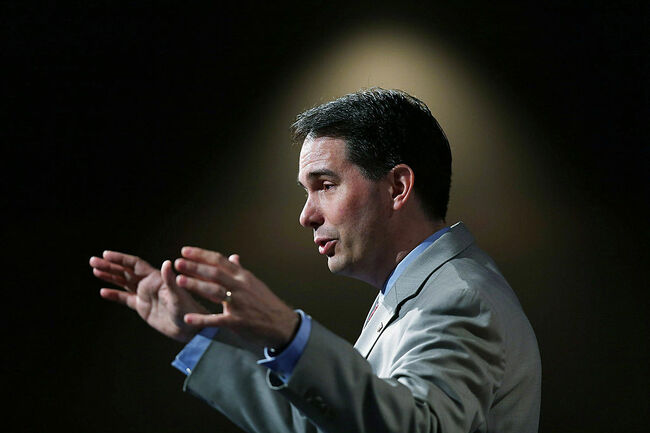 Gov. Scott Walker is rejecting an education plan by the state Department of Public Instruction because, according to the governor, the plan is bereft of accountability and bloated with bureaucracy.
In a letter sent Wednesday to DPI Superintendent Tony Evers, Walker said he could not sign off on Evers' proposal to the U.S. Department of Education. Each state is required to provide an education improvement plan under the federal Every Student Succeeds Act.
ESSA is billed as the more flexible replacement to the No Child Left Behind Act. It allows states more freedom in coming up with innovative policies to improve education outcomes.
"Your bureaucratic proposal does little to challenge the status quo for the benefit of Wisconsin's students," the governor wrote in his letter to Evers. "For example, under the law, a 'rigorous intervention' is required for low-performing schools. In your plan, schools may simply implement an improvement plan created under the supervision of the Department of Public Instruction."
"I hope you will agree that adding layers of bureaucratic paperwork does little to help low-performing schools," Walker added.
Walker notes other states are using their plans to "drive improvement through bold reforms." He pointed to Tennessee's proposal, already approved by the U.S. Department of Education. That plan, Walker wrote, supports "creative reforms, using innovations such as Achievement School Districts and Innovation Zones to support efforts to reform low-performing schools."
Tennessee's plan, which went into effect this school year, brings "sweeping changes to transparency, accountability and school turnaround, and includes ranking schools A-F, changes how Tennessee reports on subgroups of students and boosts the recruitment an training of students," according to a story last month in the Tennessean.
Photo: Getty Images
Read more at the MacIver Institute

Matt Kittle
Matt Kittle is a fill-in host for WIBA and WISN who is an investigative journalist for the MacIver Insititute
Read more